Prosperity, through carbon neutral cities
Want to receive Arborea's green updates?
---
We develop pioneering Bionic-Leaf technologies
to help solve global warming on a massive scale.
---
---
Arborea is a clean-tech start-up based at Imperial College Incubator in London. Arborea provides cutting edge and sustainable "green building technologies" that allow companies and building owners to achieve their CO2 reduction targets, decrease energy consumptions and increase brand reputation with one solution.
Arborea's team developed the world's first "Bionic" tiling system, the BioSolar Leaf system, which is able to sequester CO2, generate breathable oxygen, decrease building's climatic control energy consumptions and purify the air. The tiling system is based on the revolutionary Carbon-Bio- Converter (CBC) technology, composed of microorganisms that harnesses biological photosynthesis in a complete new way. Due to the versatility of the technology, the tiling system can be used in several applications from urban to industrial developments.

Our holistic approach to help solve global warming on a massive scale holds great potential to radically evolve our polluting cities into carbon neutral green cities where pollution is nothing but resources.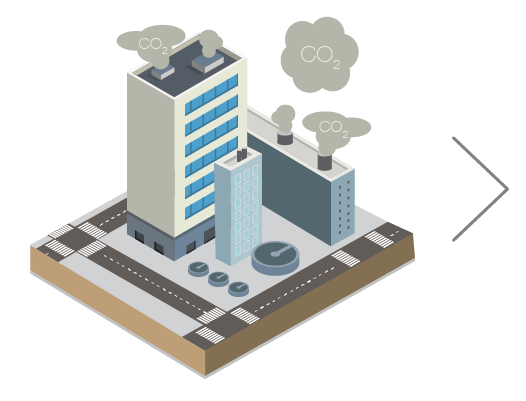 • CO2 from
– Buildings
– Traffic
– Industrial effluent gases
– Waste treatments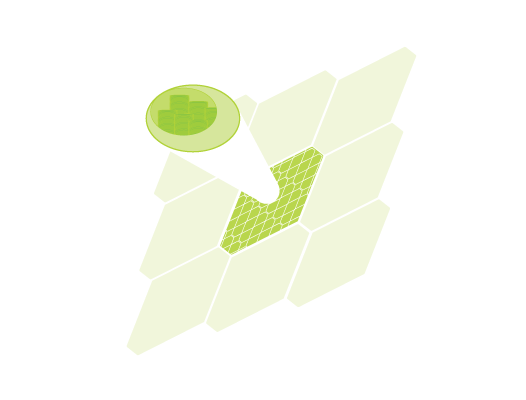 • Arborea's BioSolar Leaf system
• Water
• Light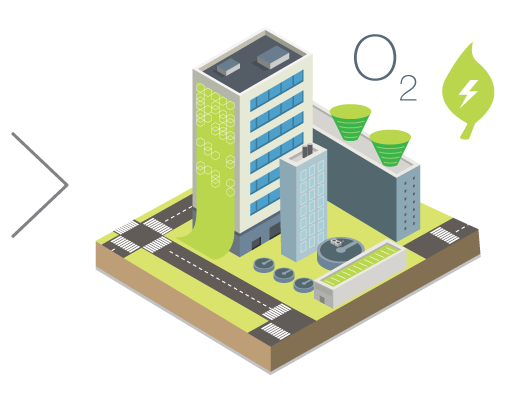 • Carbon neutral buildings
• Cheaper energy bills
• Air pollutants removal (VOCs, PMs)
• Breathable oxygen production
TECHNOLOGY
Arborea's "Carbon Bio-Converter" (CBC) technology establishes a step forward from conventional algae photo bioreactors (PBR) and algae cultivation technologies (open ponds) which are only employed in a narrow range of industrial applications due to various functional and design constraints.
Arborea's novel "Carbon Bio-Converter" technology delivers high efficacy through a cheap, scalable and highly adaptable product. Thanks to its innovative composition and design, the ideal cultivation parameters are easily maintained and our tailored algae's metabolic rate is boosted to achieve high and continuous conversion of carbon dioxide into oxygen.
Arborea's BioSolar Leaf system is extremely adaptable enabling its implementation in plenty of applications. Our technology platform focuses on two main areas: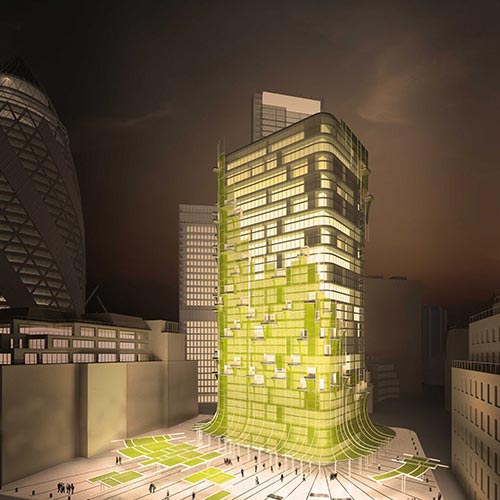 While the world's cities cover only 2 percent of global land area, global emission from residential and commercial buildings is estimated to be 8% of global greenhouse gas emissions. As a consequence, the current oxygen content in air dips to 19% in certain areas and could be reduced to 15-17% in major cities. At such levels, it will be difficult for people to obtain sufficient oxygen to maintain bodily health. The World Health Organization reports that, in 2012, around 7 million people died as a result of indoor and/or outdoor air pollution exposure. This finding doubles previous estimates and confirms that air pollution is now the world's largest single environmental health risk.
In this context, Arborea's holistic approach and new CBC technology helps address global warming, pure oxygen generation and removal of VOCs and PMs on a massive scale, and holds enormous potential to radically transform polluted cities into carbon neutral green cities, in which the health of the population is greatly enhanced.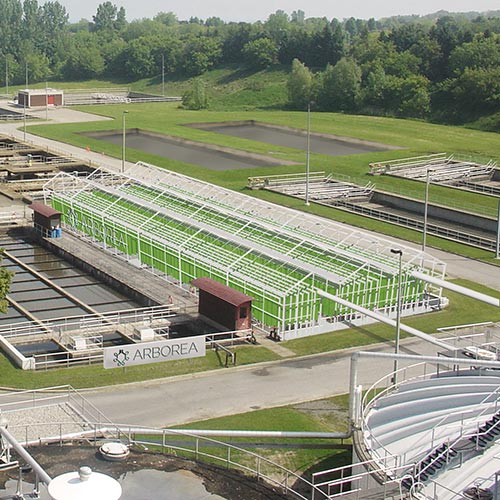 If humans wish to restrict global warming to no more than 2 degrees Celsius (following the latest COP 21 Paris rules), total future carbon emissions must be restricted to little more than half a trillion tonnes of carbon, or about as much again as have been emitted since the beginning of the industrial revolution.[1]
As of today, datacentre web servers, such as those used by Google and Facebook, are responsible for 2% of greenhouse gas emissions – about the same as air travel. Concrete processing is generating 8% of the total and other processes such as breweries, power plants, waste water treatment and distribution centres contribute as well to the actual status.
The application of Arborea's BioSolar Leaf system to a warehouse can make the warehouse completely carbon neutral by removing the CO2 produced on-site and from the atmosphere; decrease warehouse's climatic control energy bills; and provide a sustainable and innovative marketing asset to pursue corporate sustainability and differentiation.
[1] Source: Damon Matthews, professor in Concordia University's Department of Geography, Planning and the Environment.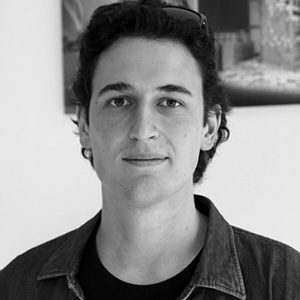 Julian Melchiorri
Founder & CEO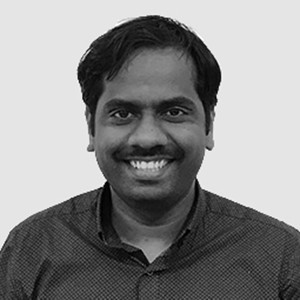 Dr Ravi Vasudevan
Chief Scientific Officer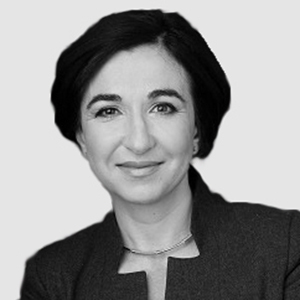 Lorenza Brescia
Head Business Development
Arborea's award winning team is composed of scientists and engineers from world leading institutions such as Imperial College London, Cambridge University, and London Business School. It includes post-PhD scientific and technical expertise, combined with the commercial acumen and industry experience that is required to effectively execute the vision for a prosperous, sustainable future.
Arborea receives continuous support from technical and business advisors, including leading Professors, expert researchers and serial entrepreneurs from world leading organisations.
At ARBOREA, we have a strong philosophy and mindset towards changing the world for the better and we act in response to clearly articulated global concerns:
• The removal of CO2, major reason of global warming.
• The decrease of buildings consumptions and the consequent decrease of its CO2 emissions.
• The production of breathable oxygen to increase quality of air.
• The purification of air from pollutants generated by buildings.
• The promotion and implementation of circular economy principles.
Moreover we aim to scale our business and actively contribute to the global economic growth and the creation of many new skilled jobs.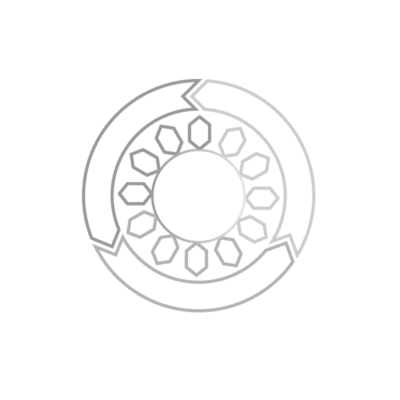 ARBOREA Ltd.
Imperial College Incubator,
Bessemer Building Level 1,
Prince Consort Road,
SW7 2AZ, London, UK.